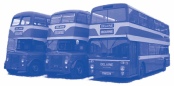 The Display Office, with original photographic portraits of Thomas Arthur & Emma Jane Smith founders of the motorbus business presiding over a display of furniture, artefacts and memorabilia which have all been used in the Delaine Office at some point during the last century which includes Desks and Chairs of Thomas Arthur Smith and Hugh Delaine-Smith
Over 70 A2 captioned photos of former fleet members now adorn the walls as part of an ongoing project to include one of each vehicle to have been operated by the company where a photograph is available. The display workshop can be seen in the background.
While there is plenty to see, work continues to expand the displays in our fledgling Museum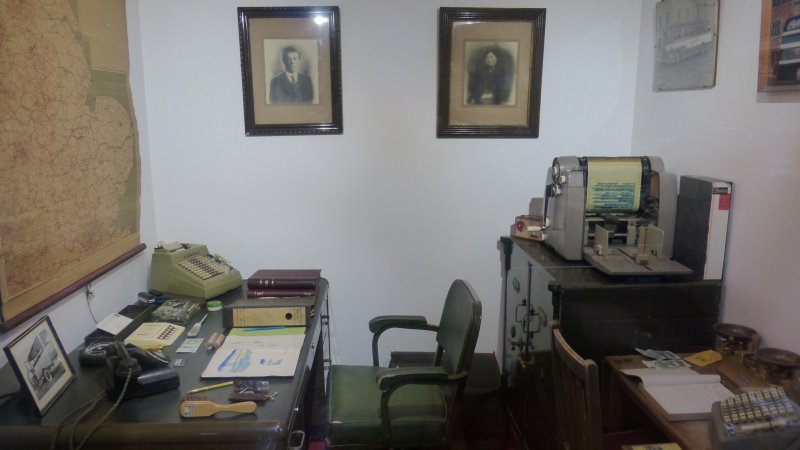 Leyland Titans 1956 KTL 780 (45) & 1960 RCT 3 (50). The bespoke display cabinets in corporate colours with secure storage space below were built using the frames of the 1934 ERA (English Racing Automobiles) benches acquired when Delaine purchased their adjacent factory in 1939.
1987 Leyland Tiger E100 AFW (100), 1995 Volvo Olympian M1 OCT (116) and 1973 Leyland Atlantean ACT 540L (72)
DELAINE BUS MUSEUM
8 Spalding Road, Bourne, Lincolnshire, PE10 9LE

2019 OPENING TIMES & EVENTS
OPENING TIMES
2nd SATURDAY OF THE MONTH (Mar-Nov) : 12.00pm - 4.00pm
Admission Free - Donations Welcome


EVENTS 2019

SUNDAY 16th JUNE
Bourne Classic Car Show : Museum Open 11.00am - 4.00pm
Free Heritage Shuttle Bus every 20 mins between Museum & Town Centre

SATURDAY 28th SEPTEMBER
Delaine Heritage Bus Running Day : Museum Open 9.00am - 5.00pm
Heritage Service between Bourne (Bus Museum) and Stamford (Bus Station)
Buses depart Bourne every 30 mins from Bourne 0920-1620 & Stamford 1000-1700
featuring the Delaine Heritage Fleet: Heritage Day Rover £6
Free Heritage Tours between Bourne and Rippingale every 30mins 1100-1500
featuring Delaine 1958 Yeates bodied Leyland Tiger Cub & Guest vehicles
(all vehicles subject to availability)
Refreshments & Light Snacks Available
PRE-BOOKED SCHOOL VISITS
Pre-Booked School Groups: (up to 35 people) Tuesday, Wednesday or Thursday mornings
(includes a short presentation)

PRE-BOOKED GROUP VISITS
Pre-Booked Private Groups: (min 10 people*) Tue/Wed/Thur Evenings & Saturdays
(*£1 charge per person which includes a short presentation)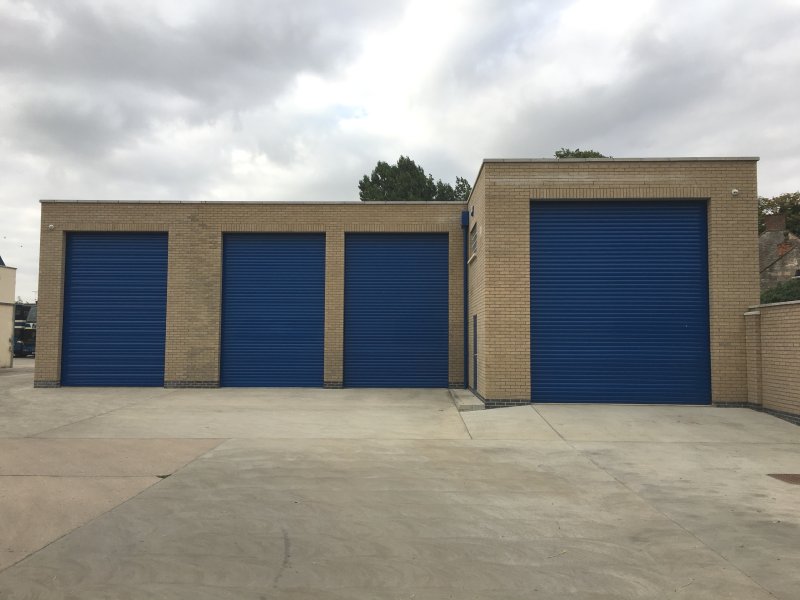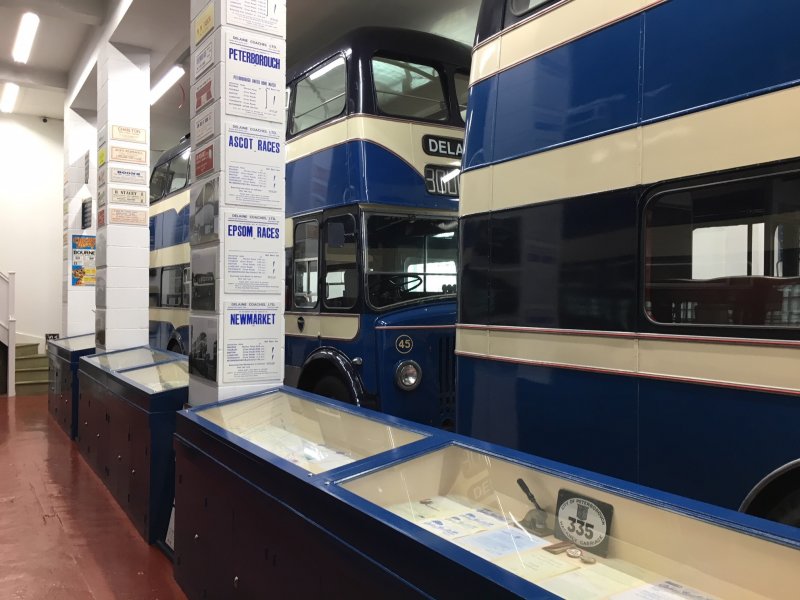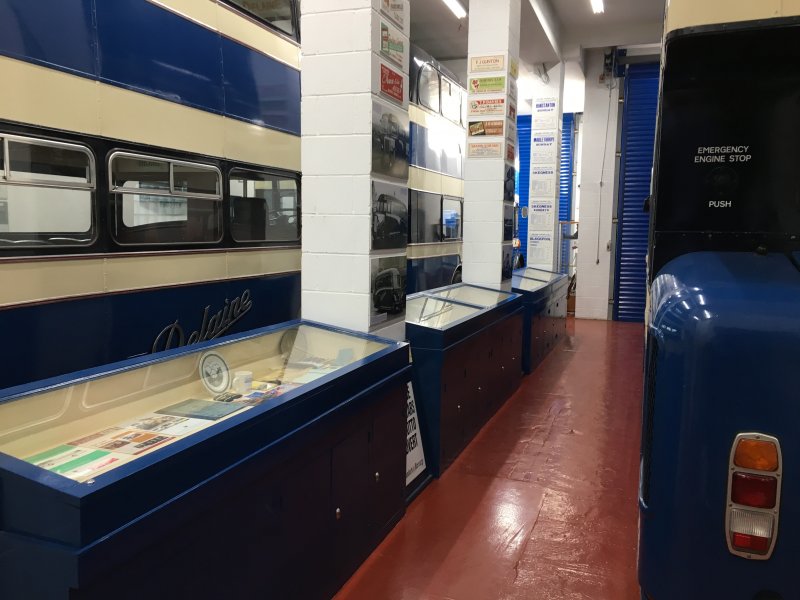 Leyland Titans 1956 KTL 780 (45) & 1960 RCT 3 (50) and 1973 Leyland Atlantean ACT 540L (72)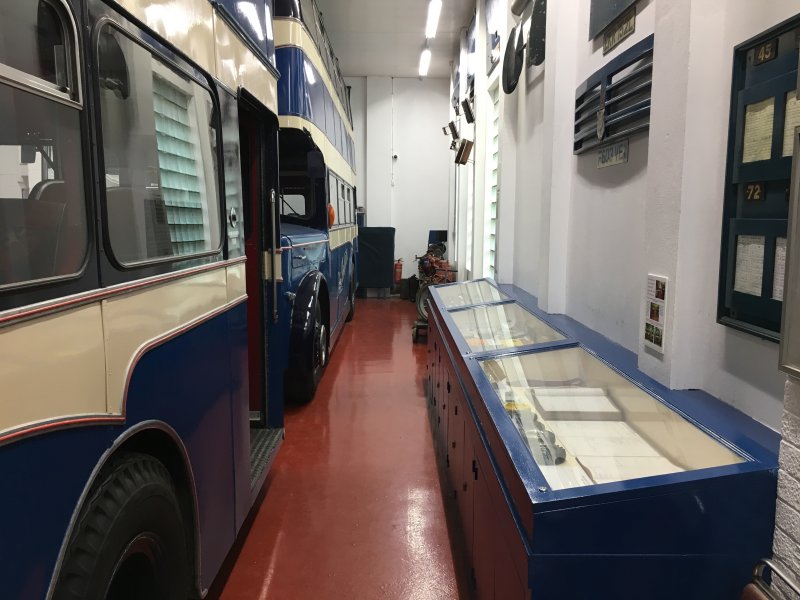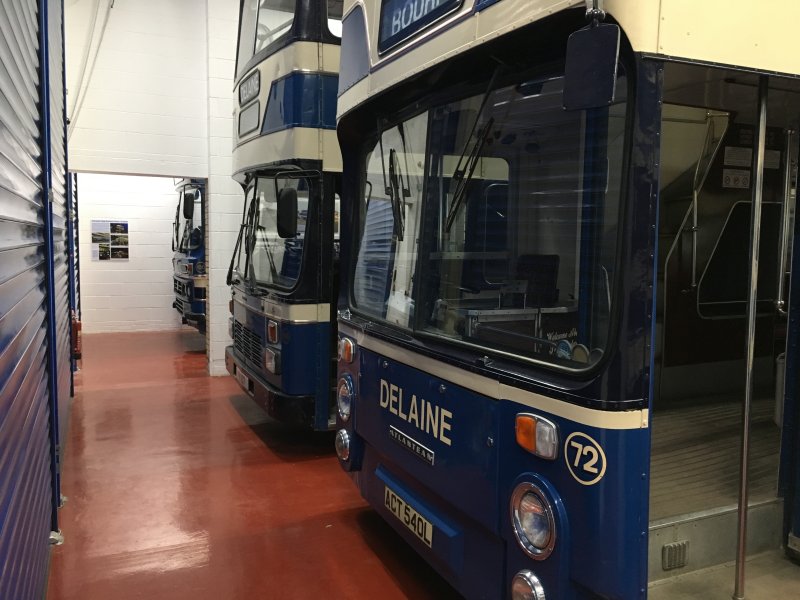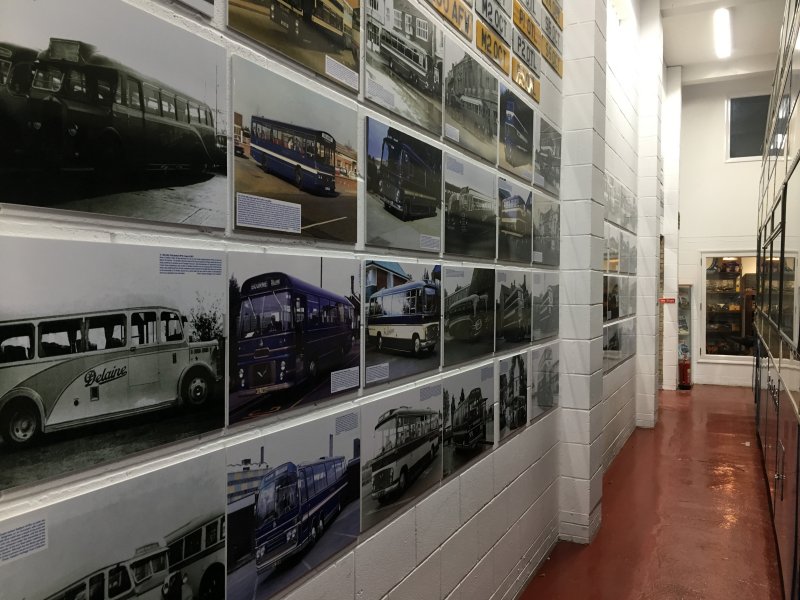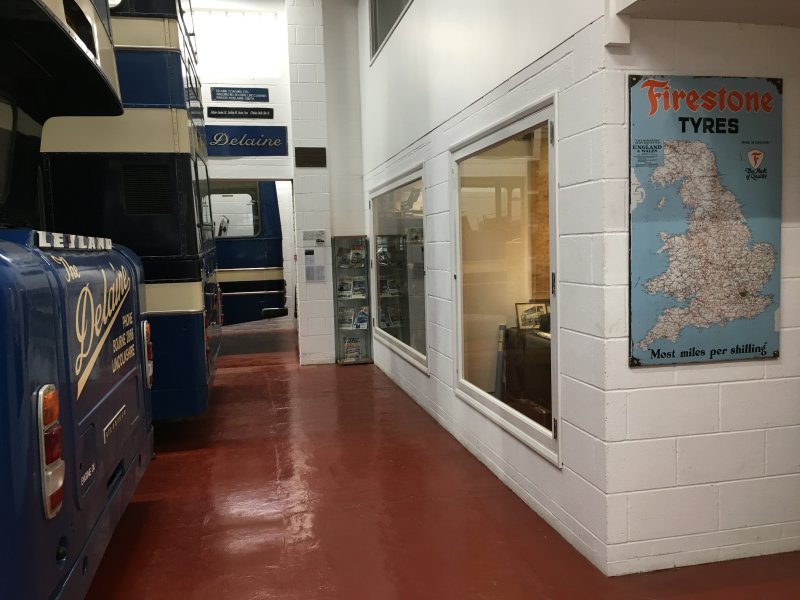 The display office and workshop on the right are situated below the Delaine Archive which contains documents relating to the Smith Family's business activities dating back to 1893.